Editorial Board
The Associate Editors report to the Editor-in-Chief. Associate Editors as a team are responsible for overseeing the review process for submitted manuscripts across the four sections within JCAPS: Empirical Research; Media Review; Scholarship-to-Practice Brief; and Focus on Emerging Scholars. Associate Editors serve 3-year terms, with an opportunity for re-appointment at the end of a term. Read more about the position description here.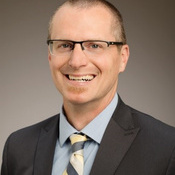 David Rosch, Ph.D.
Dave Rosch currently serves as an Associate Professor at the University of Illinois at Urbana-Champaign, where he teaches leadership classes, conducts research on the impact of leadership training initiatives, and coordinates the graduate program in the Agricultural Education Program. He currently serves as the Editor of the Journal of Campus Activities Practice and Scholarship, and on the Editorial Boards of the Journal of Leadership Education and Journal of Student Leadership.
Dave has served as Chair of the Leadership Scholarship Member Interest Group in the International Leadership Association, the co-coordinator of the National Leadership Symposium, and as a faculty member for the Leadership Educators Academy. Additionally, Dave is the Senior Research Fellow for LeaderShape, Inc. In 2016, Dave was awarded the inaugural Distinguished Scholar Award from the Association of Leadership Educators, and the NACTA Educator Award from the North American Colleges and Teachers of Agriculture.
Dave earned a PhD in Higher Education from Syracuse University, an MS in Student Affairs from Colorado State University, and a BS in Psychology from Binghamton University.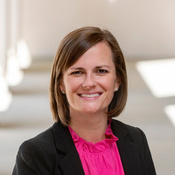 Kaitlin Cicchetti, Ph.D.
Kaitlin Cicchetti currently serves as the of Director of Advancement for University Life at George Mason University. Prior to her role as the Director of Advancement, Kaitlin served as the Associate Director of Orientation and Family Programs and Services for six years where she worked primarily to engage parents and families of college students. She is a current member of NASPA and ACPA and served on the directorate for the ACPA Commission for Admissions, Orientation, and the First-Year Experience. Kaitlin has worked in the field of student affairs for 16 years in capacities that range from working in parent and family programs, student transition programs, first-year experience programs, and advancement.
Kaitlin also serves as an Affiliate Faculty for the Higher Education Program at George Mason University and has taught practicum and capstone portfolio courses, as well as the Introduction to Student Affairs course. Her primary research interests include the internationalization of higher education, international branch campuses, and student transitions to college.
Kaitlin holds a Ph.D. in Higher Education from George Mason University, an M.Ed. in Higher Education and Student Affairs from the University of South Carolina, and a B.A. In Film Studies and Spanish from the University of North Carolina Wilmington.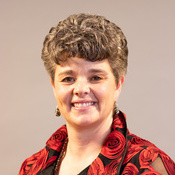 Danielle DeSawal, Ph.D.
Danielle DeSawal is Clinical Professor and the Master's Program Coordinator for Higher Education and Student Affairs at Indiana University. Danielle's research interests focus on professional practice in student affairs, college unions, and advising student organizations on campus. She has presented numerous educational sessions and has keynoted as well as consulted with institutions on student affairs practice. She has co-edited a New Directions for Student Services monograph on the trends and issues facing the college union and is a co-editor on a text from NASPA on Professional Competencies in Student Affairs.
Danielle has held leadership positions within national professional associations. She was recognized by ACPA as a Diamond Honoree, and has been honored by Indiana University with the faculty award from the Commission on Multicultural Understanding and the Gordon Faculty Award through the Division of Student Affairs. She has also been recognized for her outstanding teaching and received the Indiana University Trustees Teaching Award.
Prior to joining the faculty Danielle worked on a federally funded grant investigating Latino/a college students collegiate experiences, served as the Educational Program Coordinator for ACUI, and worked with the First Year Experience program at the University of Arkansas. She currently teaches courses in higher education administration, student development, and professional development in student affairs, student organization advising, and leadership development. Danielle holds her B.S. in Consumer and Family Studies Education from Colorado State University, her M.ED in Higher Education Administration from the University of Arkansas, Fayetteville and her Ph.D. from Indiana University in Higher Education Administration.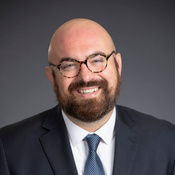 Michael Goodman, Ph.D.
Michael A. Goodman is an Assistant Professor of Practice and Co-Coordinator of the Program in Higher Education Leadership and Policy at The University of Texas at Austin. He earned a Ph.D. in Higher Education, Student Affairs, and International Education Policy from the University of Maryland, College Park, a M.S. Ed. in Higher Education and Student Affairs from Indiana University, and a B.A. in Organizational Communication with a minor in Leadership from the University of Central Oklahoma. Goodman is a student affairs educator who worked previously in student life, sorority/fraternity life, housing, and conduct. His research centers college student governance and involvement at the intersection(s) of equity issues and social justice. In addition to his work with the Journal of Campus Activities of Practice and Research, Goodman is the Research Coordinator for the NASPA Student Government Knowledge Community and an affiliated faculty member with the Department of Women's and Gender Studies and LGBTQ Studies at The University of Texas at Austin. He lives in Austin, Texas, and in his spare time, is an avid pickleball player and competitor.